Are your dreams of pursuing graduate studies dampened by the high costs associated with it? Do you feel like doors to higher education are closed because of your financial constraints? Worry not! The world of scholarships and grants can be the gateway to affordable graduate school in the US. In this blog post, we'll explore the various types of scholarships and grants available, eligibility criteria, and tips to navigate the application process. With this information at your disposal, you will be well-equipped to take charge of your academic aspirations without breaking the bank. So let's dive in and discover your key to an affordable grad school journey!
Scholarship Guides: Finding Financial Aid for Grad School
When it comes to finding financial aid for graduate school, scholarship guides can be incredibly helpful resources for aspiring students. These guides offer a variety of scholarship information, including hundreds of fellowships, grants, and awards, making it easier for students to find opportunities that match their skills and interests. From general scholarships to specific merit-based programs, these guides can help students navigate the complex world of financial aid and find opportunities they might not have otherwise known about. With the right resources and a little bit of effort, affordable graduate school is within reach for motivated students with ambitious academic goals.
Graduate Programs with Free Tuition in the US
For those looking to pursue graduate studies in the US without incurring the burden of tuition fees, free graduate programs are available across various universities in the country. These programs offer a multitude of fields of study, ranging from business administration to arts and sciences. Some universities even offer full tuition remission, opening up opportunities for students to access quality education without financial constraints. Additionally, fellowships and scholarships are also available to assist students with living costs and other expenses. By taking advantage of these opportunities, students can focus on their studies and career goals with peace of mind.
Merit-Based Scholarships & Fellowships for Grad Students
Merit-based scholarships and fellowships are a great source of financial aid for graduate students. These awards are given primarily based on the academic and personal achievements of the student, rather than on their financial need. The scholarship ranges from $6,000 to $25,000 per academic year. In addition, some programs offer full-ride scholarships, which cover the entire cost of attendance. The Beinecke Scholarship Program, for example, is a merit-based scholarship designed to support college seniors or recent graduates who are planning to pursue a graduate degree in the arts, humanities, and social sciences. Admitted students can also apply for tuition scholarships, and each student's scholarship request is reviewed. In addition to the traditional scholarship programs, students can also explore fellowships and grants, such as the Fund for Education Abroad, which provides scholarships to traditionally underrepresented students. Overall, students should research all available options to find the best scholarship or fellowship that meets their needs and qualifications for affordable grad school in the US.
Boren Scholarships & Fellowships for Global Study
If you're a graduate student with a keen interest in world regions critical to US interests, the Boren Scholarships & Fellowships would be ideal for you. These scholarships provide funding of up to $20,000 for US undergraduate students to study abroad in areas of the world that are significant to the US. In addition to language studies, proposals for research projects are also welcomed. Unlike typical study abroad scholarships, these awards prioritize studies in regions that are less commonly taught languages and underrepresented in overseas studies. This program aims to train future leaders capable of handling issues that have international implications. Being a prestigious scholarship, the competition is fierce, but it's worth a shot. With your Boren Scholarship, you could acquire a unique set of skills and experiences that would set you apart from the rest of the crowd.
Grad School Guide for Undocumented Students
Undocumented students face unique challenges when applying for graduate school in the US, but there are resources available to help. The Grad School Guide for Undocumented Students is a valuable tool to help these students navigate available avenues for scholarship and funding opportunities. TheDream.US provides a national scholarship worth up to $14,500 specifically for undocumented students pursuing a graduate education. Some universities also offer programs that allow students to earn both an undergraduate and graduate degree in a shorter period of time. While some states may not grant professional licenses to undocumented immigrants, there are still many options available for undocumented students looking to achieve their educational goals. This guide can help them find the resources they need to succeed.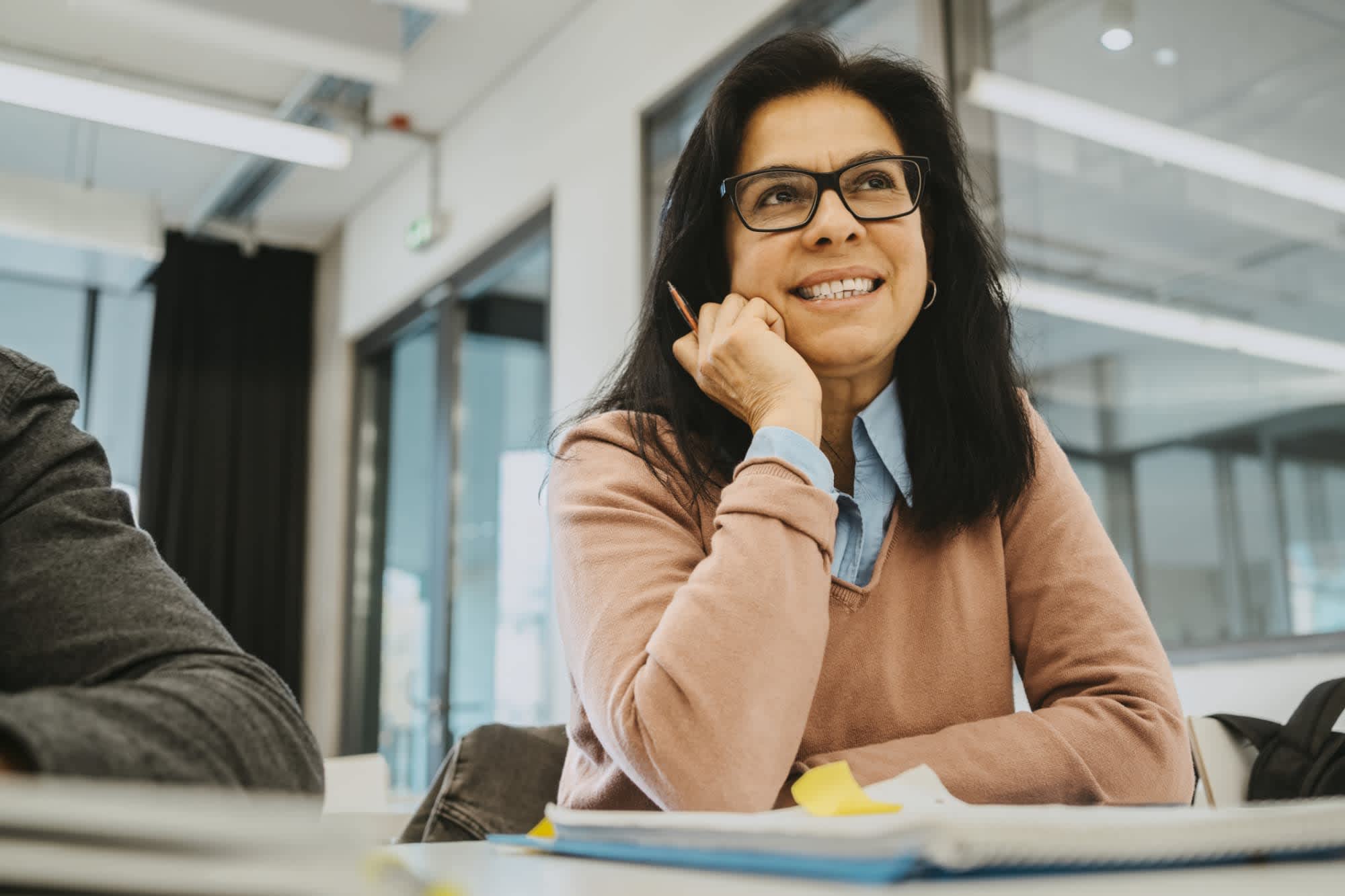 33% Tuition Scholarship for All Graduate Programs
For those seeking graduate education in the US, the cost of tuition can be daunting. However, there is good news. Many schools offer scholarships and grants to help ease the financial burden. One such opportunity is the 33% tuition scholarship for all graduate programs, which offers a significant reduction in tuition costs. This scholarship is available to any student pursuing a graduate degree in various fields, from business to engineering. Eligibility requirements may vary by university, but it's worth exploring the different programs to find one that fits your needs. With this kind of financial aid available, pursuing a graduate degree becomes much more achievable for students across all walks of life.
Gilman Scholarship for Pell Grant Recipients
The Gilman Scholarship for Pell Grant Recipients is a great opportunity for undergraduate students with limited financial means to study or intern abroad. The scholarship program offers up to $5,000 per award, with a total of nearly 3,000 scholarships being awarded this academic year. This program is part of a larger world of scholarships and grants for graduate students, which helps to make advanced education more affordable. Other options include finding financial aid for graduate school, graduate programs with free tuition, and merit-based scholarships and fellowships. It's important to note that eligibility for these scholarships and grants depends on a range of factors. For the Gilman Scholarship, applicants must receive Federal Pell Grant funding at a two-year or four-year college or university. Overall, exploring the possibilities of scholarships and grants can open up new opportunities for graduate students and make their education goals more attainable.
AARP Women's Scholarship for Postsecondary Education
The AARP Women's Scholarship for Postsecondary Education is a great opportunity for female students completing an associate or bachelor's degree at an accredited institution. As mentioned in the Scholarship Guides section, finding financial aid for grad school can be daunting, but this scholarship specifically caters to women who are seeking further education. This is a merit-based scholarship and the recipients are selected based on their academic achievements, financial need, and personal goals. The scholarship amounts can range from $500 to $5,000, which can significantly ease the financial burden of tuition fees. Eligibility for scholarships and grants in grad school can vary, but this scholarship is a great example of a program that provides financial aid to women pursuing higher education.
Eligibility for Scholarships & Grants in Grad School
When it comes to pursuing graduate school, scholarships and grants can be an essential source of financial assistance. However, it's important to note that eligibility requirements vary widely depending on the scholarship or grant program. Some programs may have specific academic or personal qualifications while others may be open to a broader range of applicants. Students should carefully review each opportunity to determine their eligibility and ensure they submit a strong application. Additionally, some scholarships and grants may require recipients to maintain a certain GPA or other criteria during their studies. By researching and understanding the eligibility requirements for different scholarship and grant programs, graduate students can increase their chances of receiving valuable financial support.
Range of Award Amounts for Graduate Scholarships & Grants
When it comes to funding your graduate studies, scholarship and grant opportunities can make all the difference. And the good news is, there is a wide range of award amounts available for graduate students. Merit-based scholarships and fellowships can offer anywhere from $6,000 to $16,000 annually, and are often renewable for up to two years. The Boren Scholarships and Fellowships for Global Study provide complete funding for a master's degree at universities around the world. The AARP Women's Scholarship offers up to $5,000 for postsecondary education. And for those who qualify, the Gilman Scholarship can provide funds for up to $5,000 in study abroad experiences. With so many options available, graduate students should explore the world of scholarships and grants to find the right financial aid for their unique needs and goals.